Eyebrow Threading & Spa is re-opening!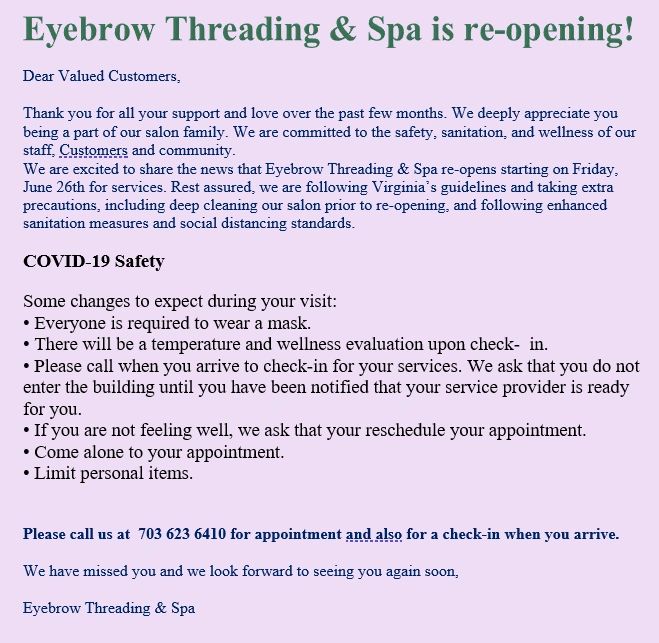 Eyebrow Threading, Facials, Eyelash Extensions, Brow/lash Tinting, Waxing
Eyebrow Threading & Spa is a one-stop destination for all the beauty treatments. With the help of our hardworking staff and colleagues, we continue to provide world-class salon and spa services including eyebrow threading, lashes, brow shaping, eyelash extensions, eyelash tinting, Facial, Chemical peels, microdermabrasion, Anti-age treatment, waxing and many more.
Look beautiful ! Feel beautiful !!!